Welcome To Js' Old Town Bistro
Since we opened in 2007 our mission has been to awaken appetities and senses with delicious, creatively prepared & tasty dishes….served with style and warm hospitality, paired with savory wines
and libations.
We hope you agree and we hope you enjoy.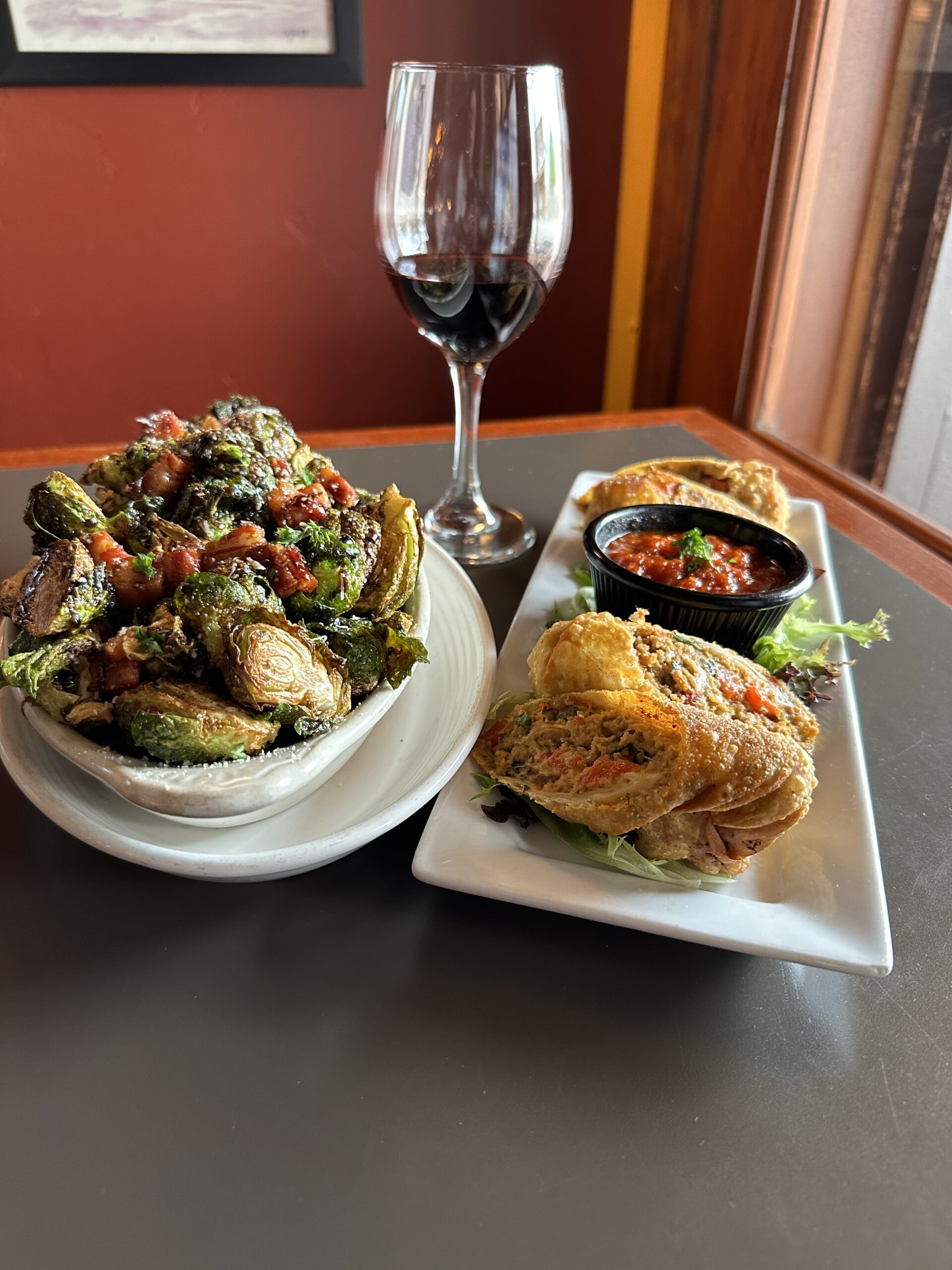 Thai Wasabi Scallops
Fried scallops with a chili wasabi sauce
Js' Cordon Bleu
Sautéed chicken breast topped with ham & provolone over angel hair pasta with a lemon cream sauce & fresh vegtable
Steamed Clams
Served in a white wine and garlic broth
Calamari Almondine
Egg-dipped calamari steak sautéed in a brown butter almond sauce, pasta & fresh vegtable
Fried Brussels Sprouts
Served with pancetta, balsamic glaze and Parmesan cheese
Braised Lamb Shank
With a port reduction, potato choice & fresh vegtable
Italian Egg Rolls
Filled with sausage, roasted red pepper, mozzarella & carmelized onions served with marinara
Shrimp Scampi
Shrimp & linugini tossed in a lemon garlic cream sauce
Wild Mexican Gulf Shrimp Cocktail
Bay shrimp and prawns in a spicy cocktail sauce
Chianti, Mushroom & Meat Ragu
Pork shoulder, meatballs & italian sausage served in a rich tomato sauce
Js' Bistro Burger
Half pound ground with bacon & red onion cooked into the patty, topped with cheese, lettuce, tomato, pickle & special sauce, served on a toasted bun with garlic Parmesan fries
TUE – SUN
4:00pm – 8:30pm

RESERVATIONS RECOMMENDED
Upcoming Schedule Changes
May not be available when busy. Please call 775-246-4400 for availability.
Reservations by phone only
Please call 775-246-4400